Don't know how to see how many people saved your Instagram post? Dedicate only a few minutes reading the piece of information that sits here, and you'll learn exactly what you're after.
Instagram makes you look at a social media platform where users all around the world love to invest their time in. Whether it be a personal or professional reason, most of us tend to keep ourselves busy scrolling across the Instagram feed. 
The willingness to keep our digital media existence updated through regular postings is not hidden to any, and alongside that, the desire to know how our audiences are reacting to it is something inescapable. One such involved the data that tells us how many people have saved our post.
If you've been seeking answers to similar questions, then I must say it is your lucky day as you're currently browsing the most appropriate destination. But before I tell you how to see how many people saved your Instagram post, let's find out if it is actually possible.
Can you See if Someone Saved your Post on Instagram?
The answer is yes, but with an underlying twist. Instagram does feature an ability called Insights, where you can visualize how many people have interacted with your post. Now the wrench I'm talking about is that the Insight feature is currently exclusive for professional accounts. Forget about utilizing; users with personal accounts will have a hard time finding the Insights option. 
So is it the dead-end? Of course not. Java2Blog and I are here to help. As promised, I'll guide you on how to see how many people saved your Instagram post, no matter if you own a personal, a business, or a creator account. The only thing I need from your end is a dedicated read until the point I conclude this write-up.
Instagram Insights: Everything You Need to Know
Introduced back in 2016, Instagram Insights is a set of robust analytic tools that can help you get more information about the overall trends across your Instagram account. From the followers count to the performance of your uploaded content and the way your audience is interacting with it, Insights let you monitor it all. 
Whether you're worried about a specific post, or the stories you upload regularly, the pre-recorded videos and reels, or the Live sessions, get acuities on every media right away and that too without spending anything out of your pocket. Talking particularly about insights, there are a number of types available to date:
Recent Highlights: What this section does is announce any form of notable boosts that have incurred in the overall account performance within the selected timeframe.
Overview: As the name suggests, this section displays the prevailing numbers that your profile has aggregated in recent times. It showcases the number of accounts reached alongside the ones engaged to, the new number of followers gained, and also the approximate earnings. In case you don't know, the super-imposed demographic data depends on several factors that stretch from the information you provide on your Facebook to the ones available on Instagram. 
Accounts Reached or Accounts Engaged: Tapping on these metrics will help you see all the demographic information that your accounts have collected so far. Viewing your audience demographics is pretty straightforward; all you'll need to do is employ the desired preset timeframes.
Total Followers:  From the term itself, it is coherent that the section displays the figures, defining your account's performance when the followers' count is considered.
Instagram Insights on Individual Posts
Instagram individual post insight is something that helps users learn about user interactions, and I'll uncover how to see how many people saved your Instagram post using this feature. This is particularly the feature we're all after. But for the time being, let's quickly understand the three forms of senses that we can expect from individual posts.
Interactions: It promisingly displays all the actions that people/audiences take when they decide to engage with your account in one way or the other.
Discovery: It helps in keeping trail of the volume or the number of people who see your content. Discovery also insights on the sources from where your audiences are finding their way into your content.
Ad: This section is all about providing more vivid information on your boosted posts.
Until this point, you should've gained a formidable grip on Instagram Insights. For that reason, I think it is a good time to tell you how to see how many people saved your Instagram post. As already mentioned, the feature is currently exclusive for the users who operate a professional account. So if you own a personal account, follow the steps below and initiate a quick switch.
Note: I recommend skipping to the end and looking at the exclusive trick for those who don't want to switch.
On Android Devices:
Step 1: Open the Instagram app on your smartphone. Make sure it is updated.
Step 2: Get yourself logged in using the dedicated credentials.
Step 3: Hover over to the account (profile) section. You can do that by clicking on the Profile Icon that sits on the bottom right corner.
Step 4: Find and hit the button named Edit Profile. 
Step 5: Scroll your way down and search for the button that says Switch to Professional Account. Choose Business Account or Creator account as per your requirement followed by tapping on it.
Step 6:  Tap Continue until you walk through the whole introduction part.
Step 7: Soon, you'll come across a confirmation message. Tap OK to confirm your decision and proceed.
On iOS Devices:
Step 1: Launch the most updated Instagram app on your iPhone or iPad.
Step 2: Use the credentials and log in to your account.
Step 3: Navigate to the menu sitting at the bottom of the screen and tap on your profile icon.
Step 4: Hit the Edit Profile button. You'll find it on the profile page.
Step 5: Search for the option that says "Switch to Professional Account." Choose Creator Account/Business Account.
Step 6: Hit Next and walk past the introduction section.
Step 7: As soon as the confirmation message pops up, hit Ok.
How to See How Many People Saved your Instagram Post: Insights Edition
Step 1: Launch Instagram and log in to your account.
Step 2: Tap the Profile icon.
Step 3: From the list, hover over to the post for which you want the insight.
Step 4: Click on the View Insights option under the media. 
Step 5: A window will appear displaying a variety of stats. Look for the bookmark icon as it refers to the number of times someone or your visitors has saved the concerned post to their Collections.
This is simply the 5-step guide on how to see how many people saved your Instagram post.
How to See How Many People Saved your Instagram Post: Special Trick for Personal Instagram Accounts
If you've been searching the world of the internet on how to see how many people saved your Instagram post or have been asking the experts about the same, most probably the solutions you're getting are limited to the professional Instagram accounts (the one we've just discussed). 
But in Java2Blog, we believe in resolving queries from every possible angle. Having said that, I settled to share a special trick that answers how to see how many people saved your Instagram post for every user around the world.
Creating An Engaging Story
Step 1: Launch the Instagram app and get yourself logged in.
Step 2: From the Instagram gallery, navigate to the post for which you want the analytics.
Step 3: Now, take a screenshot of that post. Make sure the page includes the caption and everything else.
Step 4: Tap on the Home icon and hover back to your main Instagram feed.
Step 5: After that, you'll need to select the Stories icon that sits in the top left corner.
Step 6: Swipe up and browse your smartphone's gallery. Look for the screenshot that you've taken recently.
Step 7: Tap on the screenshot/image for adding it to the Story.
Step 8: Once done, hit the Text icon. It is the most crucial part as it will let you add a message for your followers. Write something like, Can you help me? Please tell me if you've saved this post recently.
Step 9: As soon as you finish, hit the Done button.
Step 10: Tap on  Your stories and get the new story published for your followers.  
Step 11: Finally, wait for the DMs to come in.
Keep in Mind: While inputting the text, make sure you pinch and drag it to find the most appropriate fit. Also, write the message in the most engaging manner, ensuring your followers tend to reply.
Asking the Followers via Direct Messages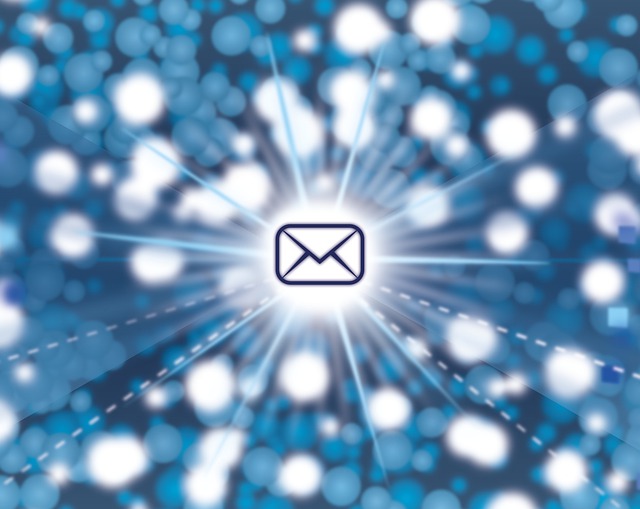 This trick is solely for Instagram users who've got limited followers. Here, you'll be personally texting your followers and asking them if they've interacted with any specific post in the past. Although it sounds to offer a minimal amount of efficiency, small accounts can use it to answer how many people saved their Instagram posts. 
Frequently Asked Questions
1. Can I see how many people have saved my Instagram post?
Yes, you can see how many people have saved your Instagram post by employing the Insights feature. The same feature can help you monitor various other aspects, including followers count, accounts reached, and more. However, users will need to operate a professional account for that.
2. How to See How Many People Saved your Instagram Post?
To see how many people have saved your Instagram post, proceed as follows:
Launch your Instagram account and get yourself logged in.

Switch your account to the Professional one (if you haven't already)

Tap on the profile icon and navigate to your Instagram library.

Click on the post for which you want the insights.

Hit the option that says View Insights,

Find and tap the bookmark icon, and this is how to see how many people saved your Instagram post.
Wrapping Up
And with that, I'm done telling you how to see how many people saved your Instagram post. To make sure you're well aware of what I've discussed so far, let us have a quick recap:
To view how many people have saved your Instagram post, you'll need to have a professional (business/creator) account.

You can visit the desired post and hover over to the bookmark icon under the View Insights menu.

Personal account holders can DM their followers or post a story asking how many of them have saved any specific post.
Viewing how many people have saved your Instagram post is not rocket science. However, there are basic but essential elements to take care of. Once you decide to read this article carefully, you'll understand what I'm talking about.
That's all about how to see how many people saved your Instagram post. For queries, feel free to use the comment section below.
Was this post helpful?
Let us know if you liked the post. That's the only way we can improve.