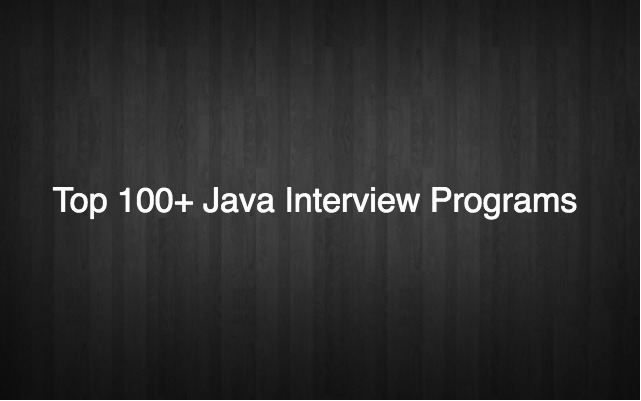 I have been posting java interview programs on various topics such as Binary tree, LinkedList , String, Number, ArrayList, HashMap etc. So I am consolidating list of java interview programs to create an index post. I will keep adding links to this post whenever I add any new program. These are frequently asked java programs in interview. You can also go through top 50 java interview questions for interview questions.

That's all about java interview programs. If you can also go through C interview programs.
Refer Core java tutorial for more such tutorials.