Are you looking for the best and free open source PDF editors? Hold on then. We've everything you require sorted already.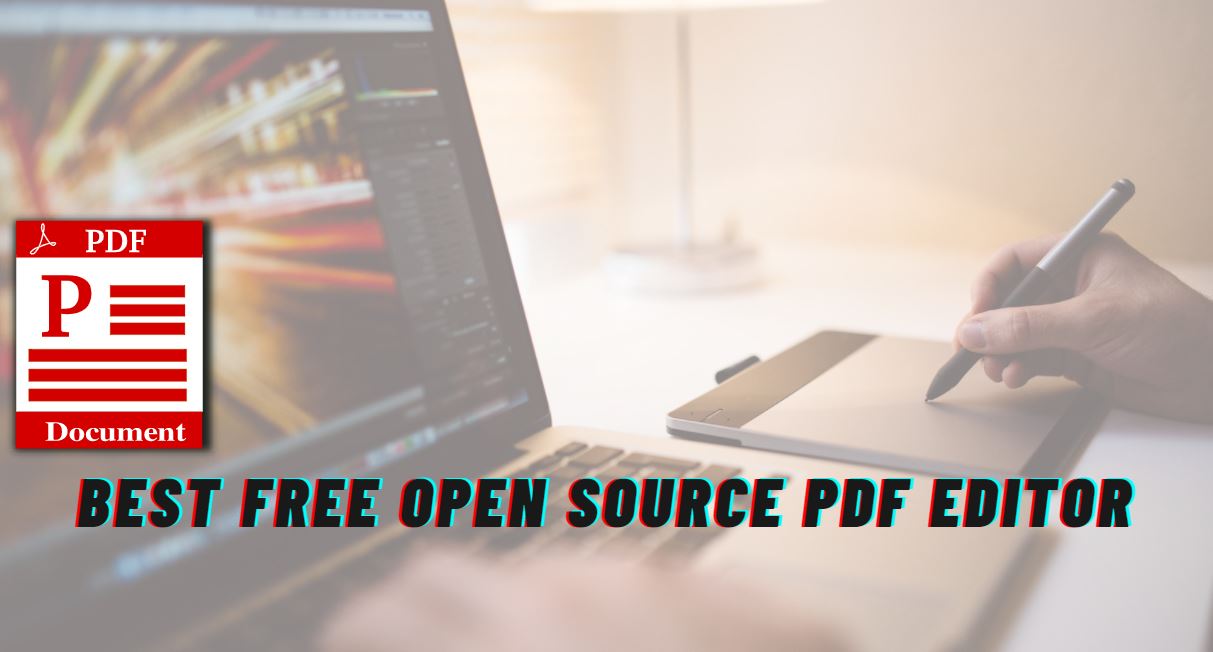 PDF files are an integral part of this generation's professional and personal life. In one way or the other, coming across a PDF file is pretty evident these days. Having said that, at times, editing PDF also becomes a necessity. Now, to be honest, the process is quite straightforward, provided the appropriate approach is known.
The best way to edit PDF files in desired way accessing any efficient open source PDF editor. In case you're wondering, which are the best options to go for in 2021, we've the solution. After a list of trials, we're here with 9 of the best open-source PDF editors that can ease your life in the snap of a finger.
Best Open Source PDF Editor in 2021
InkScape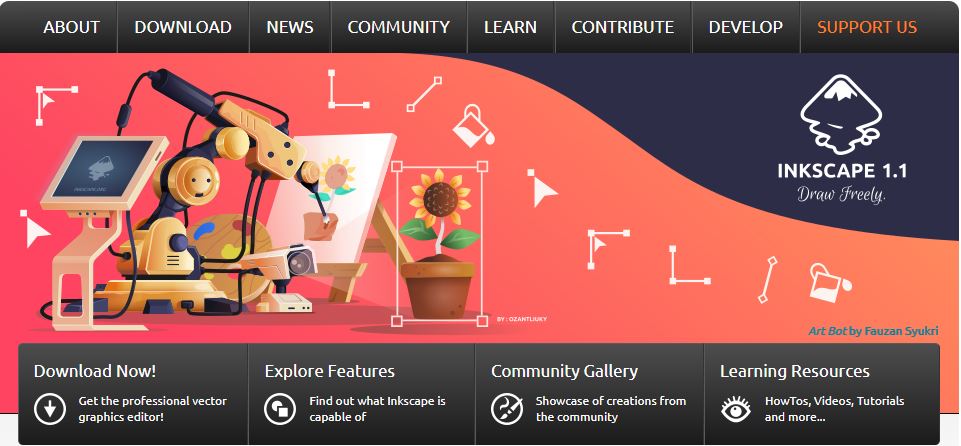 If you seek a promising open source PDF editor, hands down, InkScape is a great option to acquaint with. Loaded with multiple features, InkScape is a strong performer in this department. The platform basically uses the Vector rendering technology to help you edit your PDFs in a seamless manner. It is a brilliantly developed open source PDF editor which allows you to perform every basic activity that ranges from playing around with texts to adding and removing images. You've both the app and web version to make sure the PDF editing is done in a manner that suits your level of convenience.
Main Features
It brings a user-friendly interface.
The app version is generally minimalist and doesn't interfere with the performance of your PC.
Using the PDF editor feature is super easy.
You can add images in PNG format and get started seamlessly.
Apache OpenOffice Draw

With Apache OpenOffice Draw, you're looking at a high-quality open source PDF editor. You can use this tool to read and edit PDFs in the most convenient manner. This open source PDF editor from Apache allows users to edit files in desired formats. Above all, removing and adding texts, dealing with images, inserting URLs or anything similar blends in this platform so very well that no matter if you're a beginner or not, getting hold of the entire procedure won't be a challenging task.
Main Features:
Home to a series of features that takes the PDF editing experience to a new level.
This open source PDF editor is compatible with multiple formats.
With this tool, you can add or create charts with ease.
One of the best things about Apache OpenOffice Draw is its spell-checking ability. In simple words, using this tool will help you eliminate all spelling errors and make your PDF look more professional and genuine.
PDFSam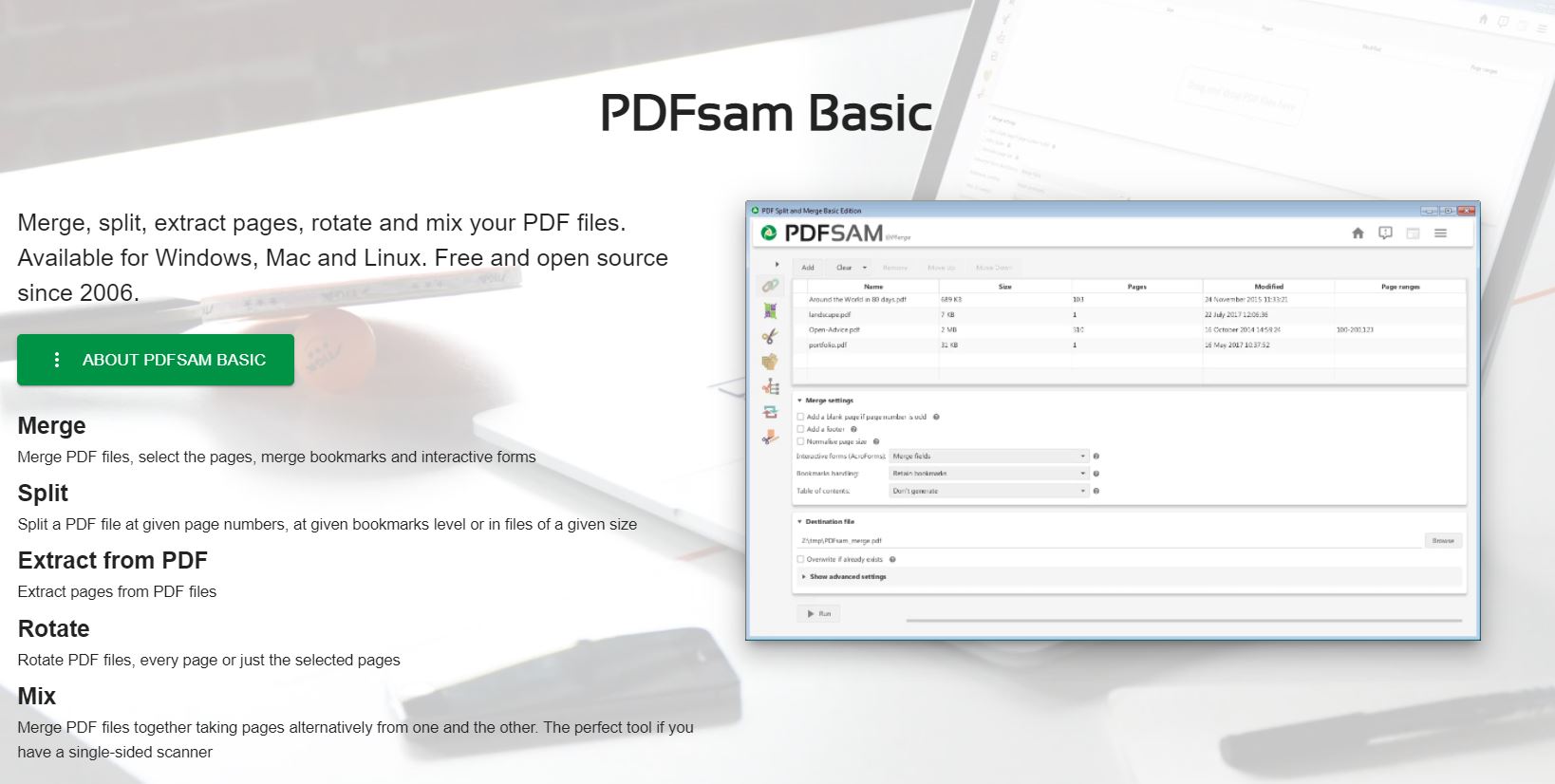 Moving forward with the list of best free open source PDF editors, we've PDFSam lined up next. It is a very basic yet powerful PDF editor with which you can merge or split PDFs and edit your file in the desired manner. Also, if your PDF holds a considerable number of pages and you wish to alter them, PDFSam brings the most flexible way of having it done. This open source PDF editor basically runs on any device seamlessly that hosts Java runtime.
Main Features:
Thanks to this feature-rich tool, you can organize your entire PDF visually.
Rearranging PDF pages is as easy as you can ever wish for.
PDFSam allows you to merge and split PDFs and their respective pages flawlessly.
Rotating each page in your PDF is super easy with PDFSam.
LibreOffice Draw PDF Editor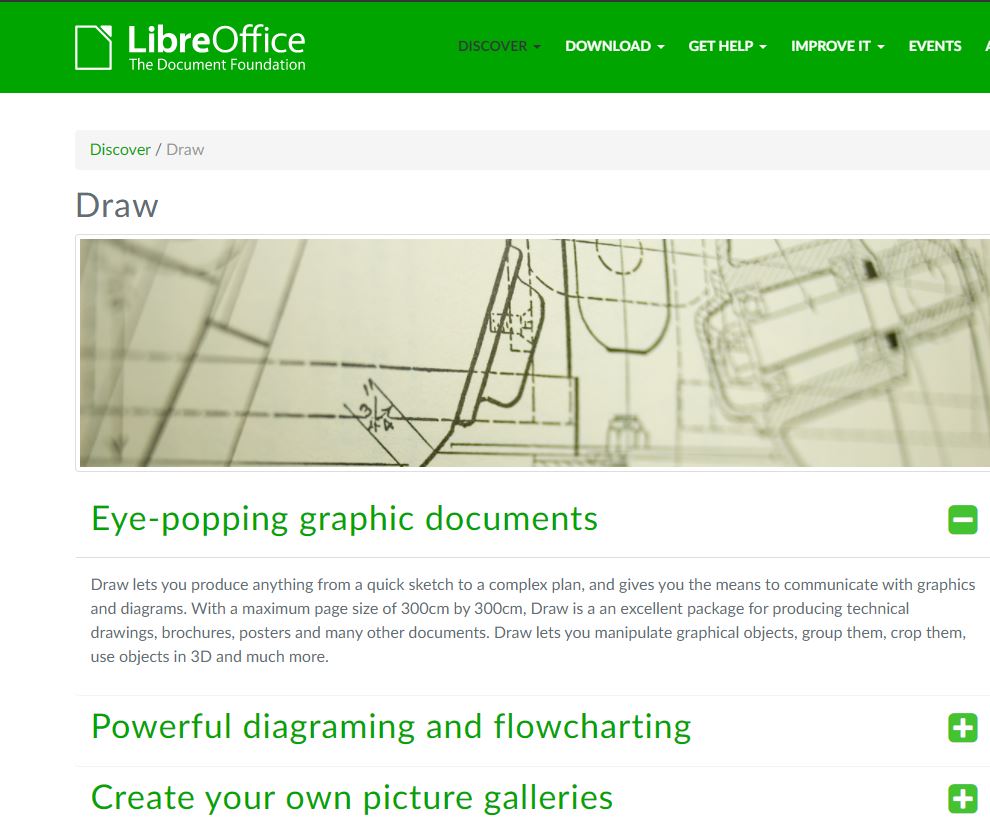 LibreOffice Draw PDF Editor is an impressive tool when we talk about PDF editors. Just like all other open source PDF editors mentioned in this list, this software embeds every feature that you can wish for. Mostly similar to Microsoft Office, getting used to LibreOffice is not much of a big deal. The app is fairly lightweight and is capable of helping you in regular editing sessions in a manner that speaks productiveness in every aspect.
Main Features:
This open source PDF editor takes the convenience factor of bringing modifications into your PDF to a friendly level.
Adding and even deleting pages is super easy.
With the help of this tool, you can add/remove text, images, and URLs pretty flexibly.
Besides editing, the way you import and export files are also very handy with LibreOffice Draw.
PDFedit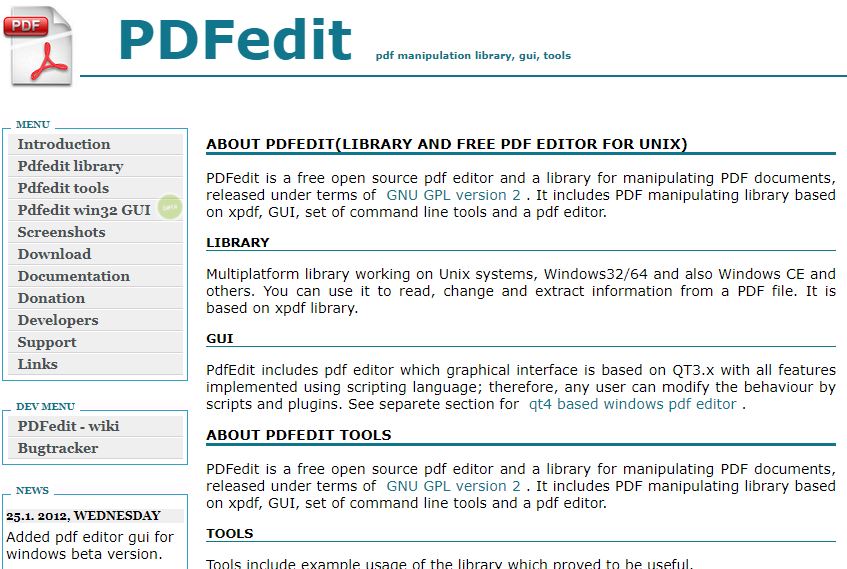 Just how the name goes, PDFedit is a next-generation open source PDF editor for users all around the world. One of the most popular tools out there, PDFedit bags every element that makes it worthy of trying. Not just that you can edit your PDFs seamlessly, reading the same is also super-efficient. Talking about the customization section, everything about this tool will make sure the process doesn't bother you in any manner. Whether it be detecting exact sections, adding images, editing texts, or something similar, you can deal with all of these with ease.
Main Features:
The tool is fairly lightweight.
Supports multiple platforms at a time.
This open source PDF editor is home to dedicated customization tools.
Converting files in the desired format is seamless.
Blends various advanced options in a user-friendly manner.
With PDFedit, you've the option to protect files with passwords.
Okular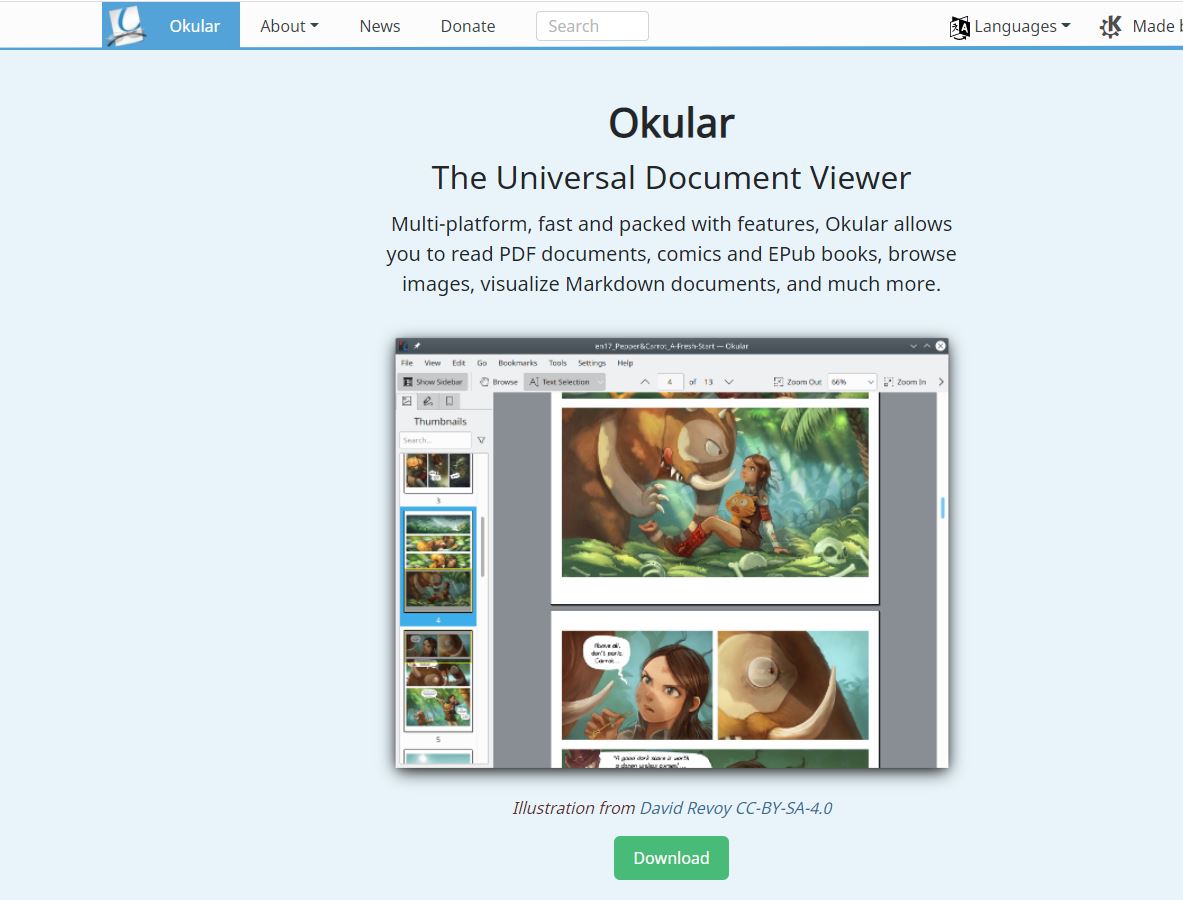 Okular is another amazing open source PDF editor that brings quality in every aspect. Besides being free to use, this tool features all the modern elements that you can mostly find of premium or enterprise-level PDF editors. Although you'll find all the basic editing kinds of stuff, one thing that sets it apart is the availability of a custom marker creator option. Having said that, you can navigate to the desired destination with no issues whatsoever.
Main Features:
Great for every type of PDF editing.
Creating custom makers is possible with this open source PDF editor.
Absolutely free to use.
The text editing section is super convenient.
EaseUS PDF Editor (Free)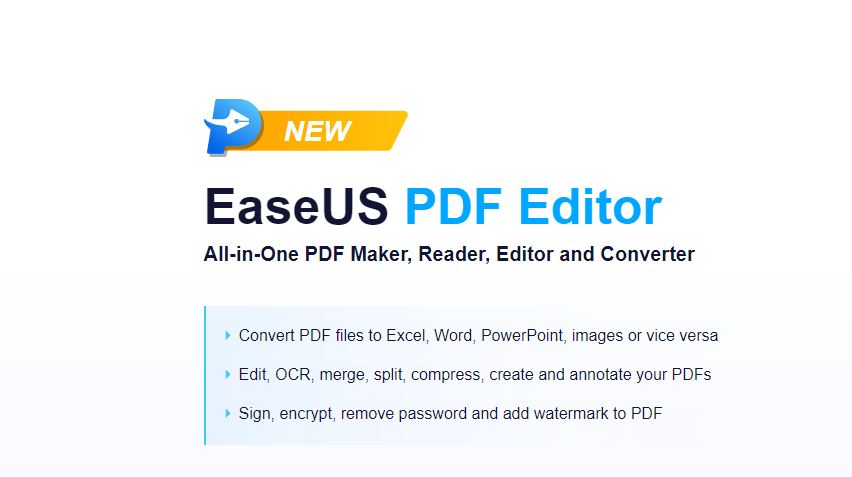 For any Windows user, EaseUS PDF Editor is undoubtedly a great tool to work with. Home to basic and premium features, this open source PDF editor makes modification a rather easy task. Talking about the multiple features, advanced editing, flexibility while adding and removing text, images are worth mentioning. Also, the tool makes sure you've no issues adding hyperlinks. In simple words, the EaseUS PDF editor is one-stop destination for every solution that revolves around PDF editing.
Main Features:
Easily create and transform PDF files in multiple formats.
Customizing every aspect of your PDF with EaseUS is genuinely convenient.
With this open source PDF, you can edit even the scanned PDF files.
Password protection is another excellent feature of this tool.
Skim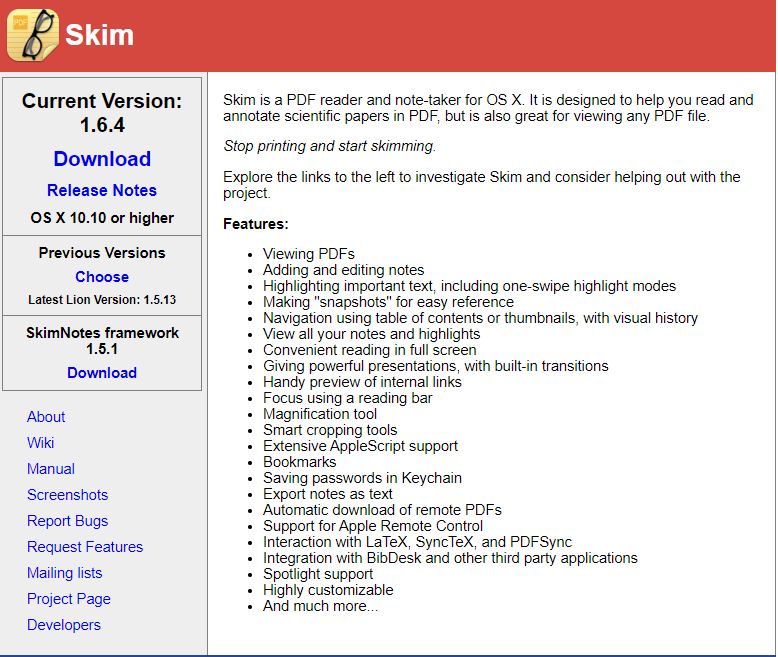 Skim is a Mac exclusive open source PDF editor that can help you modify your PDF in the desired manner. Using this tool, you can check your PDF files and review the comments for future edits. Also, Skim enables you to take snapshots for real-time references, highlight the most essential sections and easily navigate across various pages. If you're on the Mac system and wish for an open source PDF editor, look nowhere else. Skim is blessed with everything you'll ever need to edit PDFs.
Main Features:
View and edit PDF files in the most pleasing and desired manner.
Brings users access to an amazing cropping tool.
The tool is home to an amazing highlight feature.
Skim allows you to take screenshots for quick and productive reference.
PDF Architect (Free)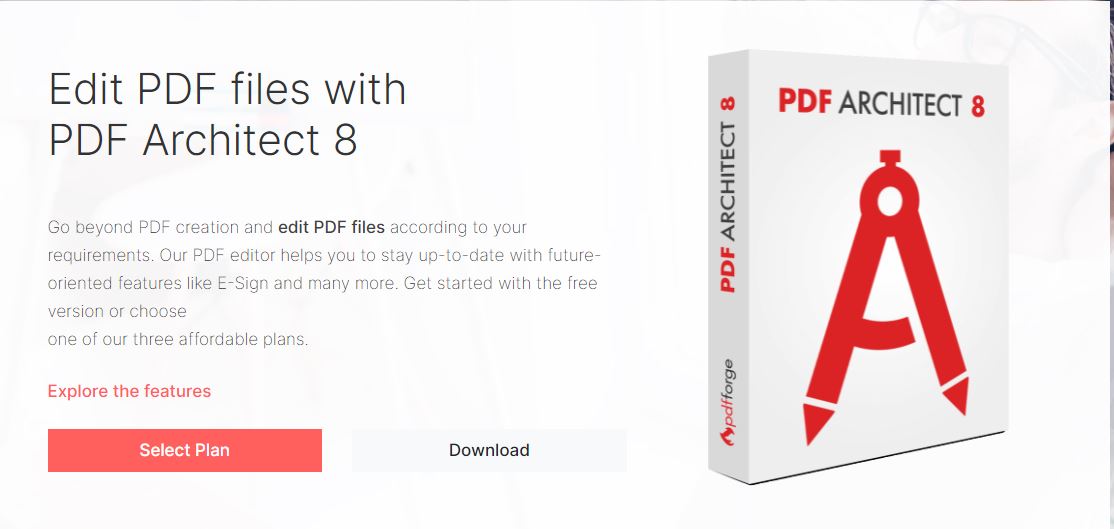 To wrap our list of best open source PDF editors, the free version of PDF Architect is up for grasp. With quick assistance, grab your PDF files from various sources in more than 300 file formats and edit them pretty convincingly. It is a highly optimized open source PDF editor that rewards users with unlimited customization freedom. Additionally, you don't need to deal with an export copy to proceed with the improvisations. Now it is something really very user-oriented.
Main Features:
Add and edit images, text, and even diagrams on your PDF.
Merge different files within the PDF with ease.
Sign documents digitally via signature.
Add annotations with ease.
Frequently Asked Questions
What do you mean by an open source PDF editor?
An open source PDF editor is basically a tool that allows you to incorporate changes within your PDF. Now it might be adding or removing images, modifying texts, arrange pages, insert URLs or anything similar. These tools are so well designed that editing your PDF becomes a seamless process altogether.
 Is there an open source PDF editor?
Yes, there is quite a few open source PDF editor which editing PDFs become a seamless task. To name a few, we've InkScape, Skim, PDFSam, and more.
Can I edit a PDF for free?
Yes, you absolutely can! Using the most promising free open source PDF editor, you'll have the freedom to modify your files in the desired manner. All and everything without spending anything out of your pocket.
Which are the best free open source PDF editors?
The list of best free open source PDF editors include:
InkScape
Apache OpenOffice Draw
PDFSam
LibreOffice Draw PDF Editor
PDFedit
Okular
EaseUS PDF Editor (Free)
Skim
PDF Architect (Free)
Wrapping Up
There you've it. The list of the 9 best free open source PDF editors for Windows and Mac platforms. Each of the mentioned open source PDF viewers is brilliantly devised to make you swiftly capable of editing any PDF file with next-level convenience. All you need to do is pick the right one, get that tool on your system and start editing.
Let us know if you liked the post. That's the only way we can improve.