Have you downloaded a cracked game recently that ended your antivirus in detecting a threat named IDP.Generic? Well, then you need to have your attention here and make sure you learn everything about it.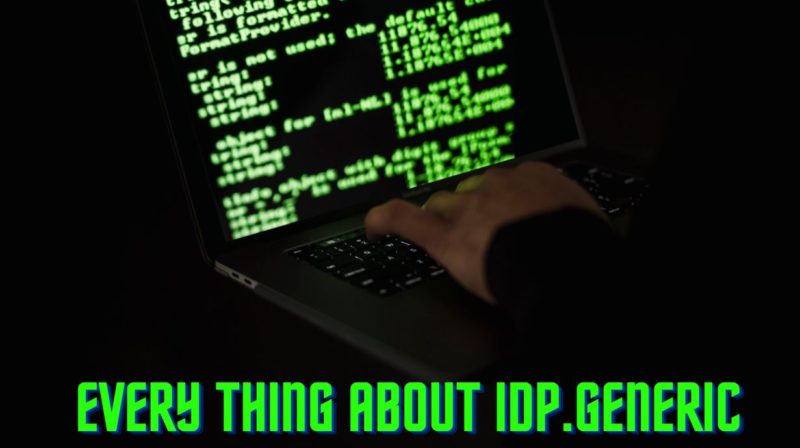 It is quite a common scenario for windows users to have their antivirus detect the IDP.Generic malware all of a sudden. Sometimes users get tensed for their device, thinking it is hosting a threat, while there are times when individuals take the situation way too lightly. What actually the right approach? Do you really need to get worried about IDP.Generic or avoid it altogether? You'll have all your queries answered right here.
In this article, we've tried to bring a comprehensive guide that revolves around the IDP Generic virus in every possible manner. But before going any further, let us decode the actual meaning and help you learn what the malware stands for.
IDP.Generic: What Does it Mean?
Generally speaking, IDP.Generic is malware detected by antiviruses. To understand the meaning better, let us just split the word into two parts. Breaking down, we've IDP abbreviating to Identity Protection, and the term Generic meaning collection of shared nature, just like in this case it is the threats. Thus IDP.Generic is a family of threats that can harm your identity in many ways. The nature of the threat is not specific and might stretch across different aspects. Although pretty common, the threat gets mostly detected by AVG or Avast antivirus, for which it is often referred to as IDP.Generic Avast.
How Does IDP.Generic Gets into Your Computer?
Threats to computers can infiltrate in many ways; however, the trojan horse viruses usually set their home on cracked software or games. While installing one, we really don't know if they actually held a virus or not. Eventually, it is like we invite those viruses to make their way into our computers. There are a few other ways in which your computer might get infected with IDP.Generic malware. These include:
While downloading software or games from unknown or non-trusted sources.
As you access any malicious email that may contain the virus attached in any manner
Clicking random pop-up advertisements on some websites which are shady in nature.
Symptoms Associated with IDP.Generic
Just like any other threat, the IDP Generic virus also brings a number of symptoms. So, for those users who're still confused about the malware being real or just a gimmick, check out the following cases and make sure if the danger is real.
A slowed-down PC with considerable deuteriation in performance.
PC getting frequently crashed.
Random pop-ups for no reason.
Random software bearing a spam nature getting launched quite too often during the Windows startup.
Abnormal Email behavior. Many a time, you might see a number of spam emails sent to a number of mail addresses.
Social media passwords or other passwords getting hacked.
Data are getting lost or inaccessible.
IDP.Generic as a False Positive
In case you're experiencing none of the above-mentioned issues, chances are high IDP.Generic detection is actually a false positive. If you don't know what a False-Positive, it is basically a situation when a test indicated wrong results. To sum up, in simple words, your antivirus might sometimes detect anything as an IDP Generic virus, which in reality holds no threat.
Talking about the main reasons, outdated antivirus is responsible for false threats. So, if you've ignored any recent update, make sure to conclude it and ruin the test again.
What if IDP.Generic is a False Positive?
When the IDP Generic virus is a false positive, the first thing that you'll need to do is take the file out from the virus vault. To help you have a fair idea about the entire, let us look at the ways to deal with a false positive IDP.Generic in Avast.
Step 1: At first, open the Avast Antivirus app on your computer.
Step 2: Navigate to the Protection option situation on the left-hand side.
Step 3: Hover over to Virus Chest
Step 4: Look for your file and right-click on it.
Step 5: Tab and select the option that says, Restore and add toexclusions.
Note: The above-mentioned steps are applicable to most of the popular antiviruses as well.
Removing IDP.Generic from Your Computer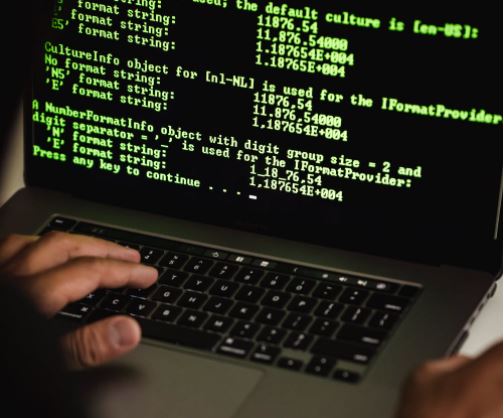 What if IDP.Generic is not a false positive? What if, IDP Generic virus is a real threat to your PC and various data? The only way out is to remove the malware completely. Although the detection tends towards a false positive alert in most cases, a sense of ignorance should not be incorporated in any manner. Double-check the false-positive nature by scanning your PC with an updated antivirus. To avoid any future issues, here are the three best ways of removing IDP.Generic entirely.
Method 1: Uninstalling Any Recently Installed Suspicious Apps or Programs (Manual)
Step 1: The first thing you'll need to do is click on the Start button.
Step 2: Navigate to the Settings option
Step 3: Hover to the Apps menu
Step 4: Scroll down and look for the apps that you've installed recently. The best way of doing it is by selecting all the programs that are new with all the IDP.Generic scene.
Step 5: Select the apps one by one and have them uninstalled from your PC.
Step 6: Restart your PC
Step 7: Run the antivirus scan once more. If your antivirus detects IDP Generic virus again, simply head over to the next fix.
Method 2: Restoring Windows to the Previous Safer Version (Manual)
Step 1: Press the key combination of 'Windows and I to open the Settings app.
Step 2: Choose the option that says Update and Security.
Step 3: Next up, select the Update History link.
Step 4: After that, tap the option to Uninstall Updates.
Step 5: From the page, you'll need to find a version of Window where there was no IDP.Generic issue. The updates are generally categorized by default program and also by date. So, choosing the appropriate one won't be a big deal.
Step 6: Click on the Uninstall button and follow the instruction.
Step 7: Restart your PC and scan it one more time.
Method 3: Using a Powerful Antivirus (Automatic)
If uninstalling suspicious apps or recent updates didn't help you get rid of IDP.Generic, the simple way to deal with the malware is using a powerful antivirus. The one that detects the IDP Generic virus is powerful enough to remove it completely. However, suppose you're using the free version. In that case, I'm worried you'll have to go for the premium plans to make sure the tool removes the malware automatically.
Frequently Asked Questions
What exactly is IDP.Generic?
IDP.Generic is a malware detected by antiviruses, majorly Avast. The malware represents a group of threats that can misbehave with your identity in many ways. The virus is often termed as IDP.Generic Avast primarily because of the fact that it is common with AVG Antiviruses.
Is IDP Generic Bad?
The malware detected by antiviruses are a threat to your PC some way or the other, and the scenes are no different with IDP Generic. Although most of the time, the threat is false positive, the real encounter with IDP.Generic viruses can be nasty.
What are the adverse effects of IDP.Generic?
IDP Generic virus is home to a lits of adverse effects. The adversity extends from deteriorating the performance of your PC to privacy disorders. The malware is highly responsible for abnormal PC activities: personal data leaks, hacked passwords, money fraudulent and more.
Should I Ignore IDP.Generic?
Users usually find themselves in a state of confusion about whether or not the IDP.Generic should be ignored. Considering the harm that this malware can bring in, ignoring it is in no way a good idea. Thankfully, there are flexible ways of eliminating it. You can either choose a manual uninstallation approach or take the help of powerful antiviruses and get rid of IDP Generic virus pretty seamlessly.
Can IDP.Generic be false positive?
Yes, there is a possibility of the IDP.Generic being false positive primarily when your antivirus is updated. In case the detected file has no real threat, you can simply remove the file from the virus vault, give it a safe tag and start reassessing the function.
How do I prevent IDP.Generic threats?
The IDP Generic virus makes its way to your PC via malicious links. So if you don't wish to host malware, avoid navigating to harmful links. Also, we recommend using apps and games from trusted sources as downloading files from the sites that bear security issues might leave you and your device in serious problem.
Final Words
If you had any confusion whatsoever regarding IDP.Generic, the same wouldn't be an issue anymore. This article talks about every aspect of this malware in a comprehensive manner. Whether you're unaware of the definition or don't know how the virus actually makes its way to your device, we've discussed it all. Moreover, the article covers the best ways of eliminating the IDP Generic virus. We advise you not to ignore the IDP.Generic alerts and get rid of it really quick.
Want to learn more about computer viruses? Head over to World's Most Dangerous Computer Viruses and watch the video right away.