This is 7th part of java binary tree tutorial.
In this post, we will see about program to print leaf nodes in a binary tree in java
Algorithm-
Steps for counting number of leaf nodes are:
If node is null then return 0
If encounterd leaf node(i.e. node.left is null and node.right is null) then print the node.
Recursively visit leaf subtree and right subtree.
Code for recursion will be:
public

static

void

printLeafNodes

(

TreeNode

node

)

{

if

(

node

.

left

==

null

&&

node

.

right

==

null

)

{

System

.

out

.

printf

(

"%d "

,

node

.

data

)

;

printLeafNodes

(

node

.

left

)

;

printLeafNodes

(

node

.

right

)

;
Example:
Binary tree: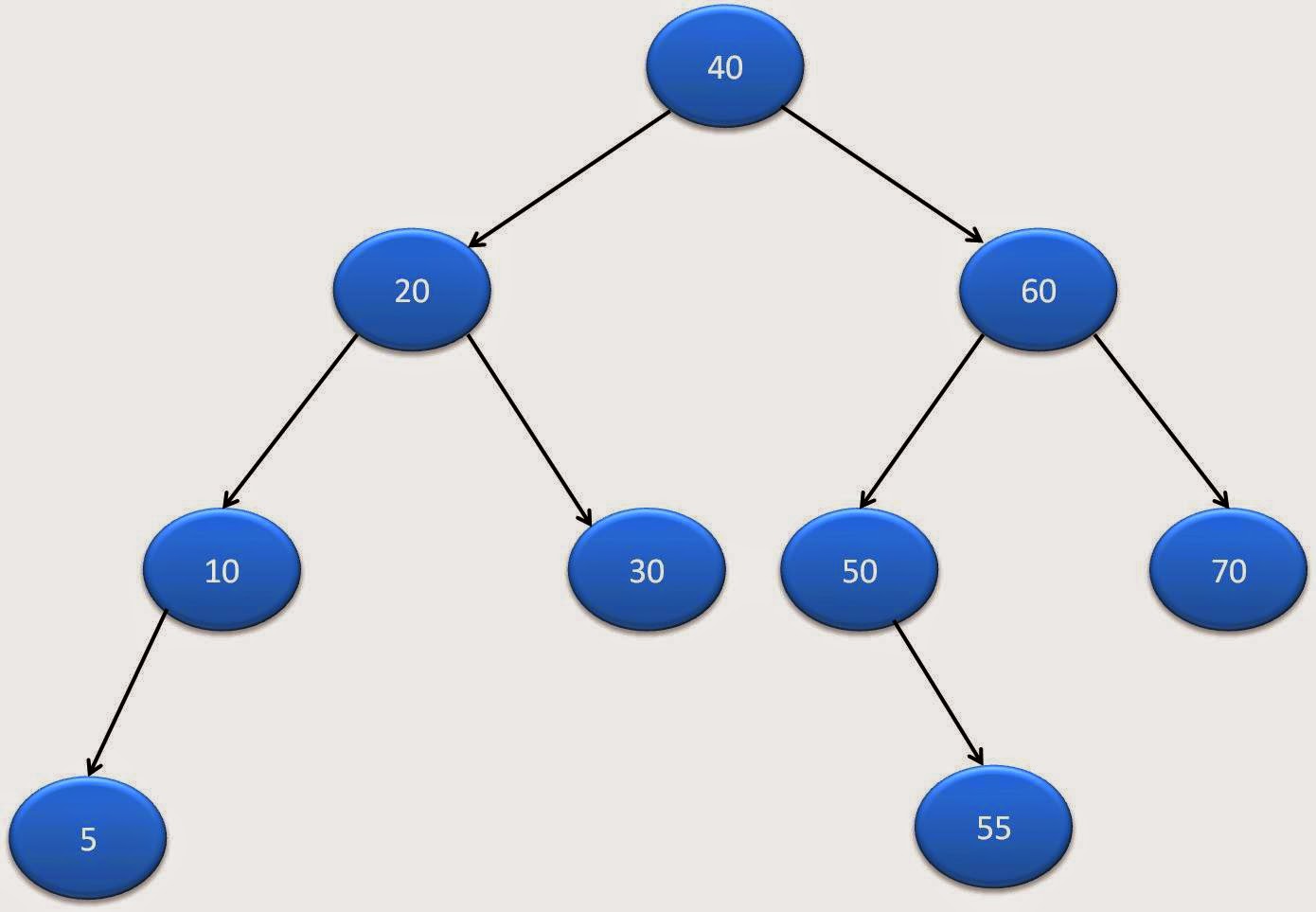 Lets create java program for counting number of leaf nodes:
1

2

3

4

5

6

7

8

9

10

11

12

13

14

15

16

17

18

19

20

21

22

23

24

25

26

27

28

29

30

31

32

33

34

35

36

37

38

39

40

41

42

43

44

45

46

47

48

49

50

51

52

53

54

55

56

57

58

59

60

61

62

63

64

65

66

67

68

69

package

org

.

arpit

.

java2blog

.

binarytree

;

public

class

BinaryTreePrintLeafNodes

{

public

static

class

TreeNode

public

static

void

printLeafNodes

(

TreeNode

node

)

{

if

(

node

.

left

==

null

&&

node

.

right

==

null

)

{

System

.

out

.

printf

(

"%d "

,

node

.

data

)

;

printLeafNodes

(

node

.

left

)

;

printLeafNodes

(

node

.

right

)

;

public

static

void

main

(

String

[

]

args

)

// Creating a binary tree

TreeNode

rootNode

=

createBinaryTree

(

)

;

System

.

out

.

println

(

"Printing leaf nodes in binary tree :"

)

;

printLeafNodes

(

rootNode

)

;

public

static

TreeNode

createBinaryTree

(

)

TreeNode

rootNode

=

new

TreeNode

(

40

)

;

TreeNode

node20

=

new

TreeNode

(

20

)

;

TreeNode

node10

=

new

TreeNode

(

10

)

;

TreeNode

node30

=

new

TreeNode

(

30

)

;

TreeNode

node60

=

new

TreeNode

(

60

)

;

TreeNode

node50

=

new

TreeNode

(

50

)

;

TreeNode

node70

=

new

TreeNode

(

70

)

;

TreeNode

node5

=

new

TreeNode

(

5

)

;

TreeNode

node55

=

new

TreeNode

(

55

)

;
Run above program and you will get following output:
Printing

leaf

nodes

in

binary

tree

:
Java Binary tree tutorial: